The voice behind Acoustic Weddings, renowned singer/songwriter Mark Graham will help you craft a moving and memorable original live soundtrack, weaving your favourite songs and some of his own, into a performance which speaks of love, life and family.
Whether it's a beautiful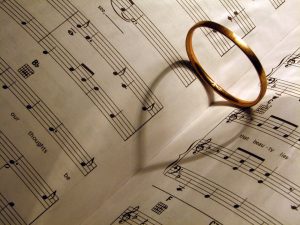 accompaniment for the bride's arrival, 'your song' for the signing of the register or some relaxing tracks as your guests enjoy the cake, Mark will help you create the perfect playlist for your day.
Contact Mark using thIS form to talk through your thoughts and ideas on the first soundtrack to your new life together.
Mark is an experienced musician and performer and is a regular contributor to the acclaimed Belfast Nashville Festival. He was selected by Panarts in 2015 to travel to Nashville and played at the legendary Bluebird Cafe. He has many writing credits to his name – songwriting is his passion.
Check out his YouTube Channel to see him in action.