Many thanks to everyone who added good words.
The music made our day
Mark's talents made our ceremony and drinks reception very special. He was professional, friendly, and most of all- a very talented musician.
We would highly recommend him!
Gerard Victory
Gorgeous music personalised to us!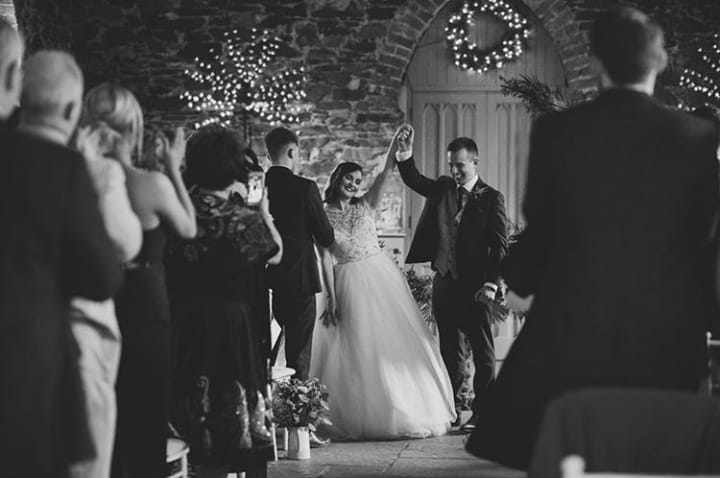 We had heard Mark play a few times before our wedding at previous weddings and gigs and loved his sound and the songs played. I was so pleased when he was available for our wedding date!
Mark's music was perfect for our day and the atmosphere we wanted. It was great to be able to discuss songs we wanted for the ceremony and Mark played ones that weren't necessarily on his set list to create a really personal music selection for our ceremony and drinks reception.
Mark is a total professional, reliable with great communication, so you can relax and rest assured the music will be fantastic! We had so many compliments from guests about how great the music was, so thanks so much Mark!
Lisa Lavery
Top class!!!
Mark completely set the scene for my ceremony and delivered a beautiful, professional and relaxing performance. Would highly recommend him if you're looking for happy tears and goosebumps!
Thanks Mark
Alice Vihonská
The Perfect Accompaniment to Our Day
Mark was the perfect choice for our wedding ceremony and drinks reception. He happily worked to accommodate my choices and his natural musical ability meant he was able to make the songs his own, yet make them recognizable to the crowd. His smooth voice was enjoyed by everyone and many people complimented him to me afterward. I would book Mark again in a heartbeat. Thank you!
Eilbhe Kennedy
Mark sang for our afternoon reception
Mark sang for our afternoon reception at Riverdale Barn! Mark, his guitar and his voice helped create a perfect chilled atmosphere! His voice really is something else and every guest commented on how he made the afternoon! His song selections were cool, nothing cheesy and I only wish I could of heard more of him. I am so pleased he was able to be a big part of our day and I would recommend him to every couple planning a wedding!
Lauren Kennedy
An amazing talent

We really can't thank Mark enough for his talents. We had our evening reception on the Roof Top of the Merchant Hotel and we wanted an acoustic singer for a relaxed but entertaining atmosphere. I remembered Mark a long time ago and I was delighted to find him. A lot of our guests fell in love and one in particular asked if he was a famous singer. He was kind enough to accommodate us doing our first dance outside and said it'd be cool if it was just him and his guitar. It was amazing. Genuinly the best local voice and guitar player around and we hope to catch up with him again soon. Thanks for everything.
Robert & Louise
Mark Made Our Wedding!
Mark sang at our wedding in December 2016. It's difficult to put into a review just how good Mark is. He is such a talent and literally every guest commented on how good he was. Mark sang for our guests arriving, through the service and then for our drinks reception at Orange Tree House.
Mark is so current and has a cool, relaxed vibe that really makes guests feel at ease. I loved the song Ave Maria by Beyoncé and Mark actually learned it for me to perform during our service. I wasn't sure how it would work with a male vocalist but it was absolutely beautiful – he is so talented that he can make any song his own and make it look effortless.
Myself and my husband both agreed that of all the things we picked for our wedding Mark was definitely our best choice – he really did make our day. As well as his talent he is one of the nicest guys you could meet, he really does deserve every success.
Thank you again Mark!!
Clare and Bernard Rooney
Clare Rooney
Mark was simply brilliant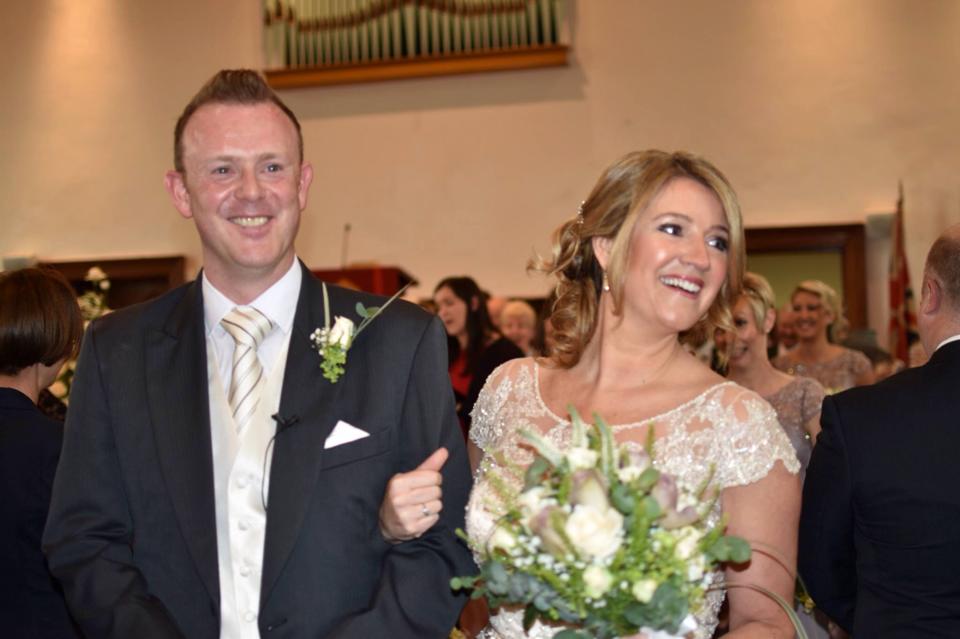 Mark played at our reception and was just brilliant. He took the time to find out what type of music we both liked and wanted played. His voice is amazing and his band equally so.
We wanted something different from the usual 'wedding band' set up and that's exactly what we got. Our guests all passed comment on how great Mark was…he even played a few extra tunes extra tunes after he packed up which we really appreciated…just him and his guitar.
We couldn't recommend Mark enough…a brilliant NI talent.
Gareth and Judith Colhoun
Amazing Performer
Mark sang at our afternoon reception, creating the most wonderful atmosphere for our wedding. Many guests commented on how relaxed and chilled the day was, which we feel was largely due to the ambience created by Marks talents. Thank you so much for making our day even more special, we would highly recommend other couples to book Mark for their big day!
Best wishes,
Grace & Graeme Carlisle
Acoustic Excellence!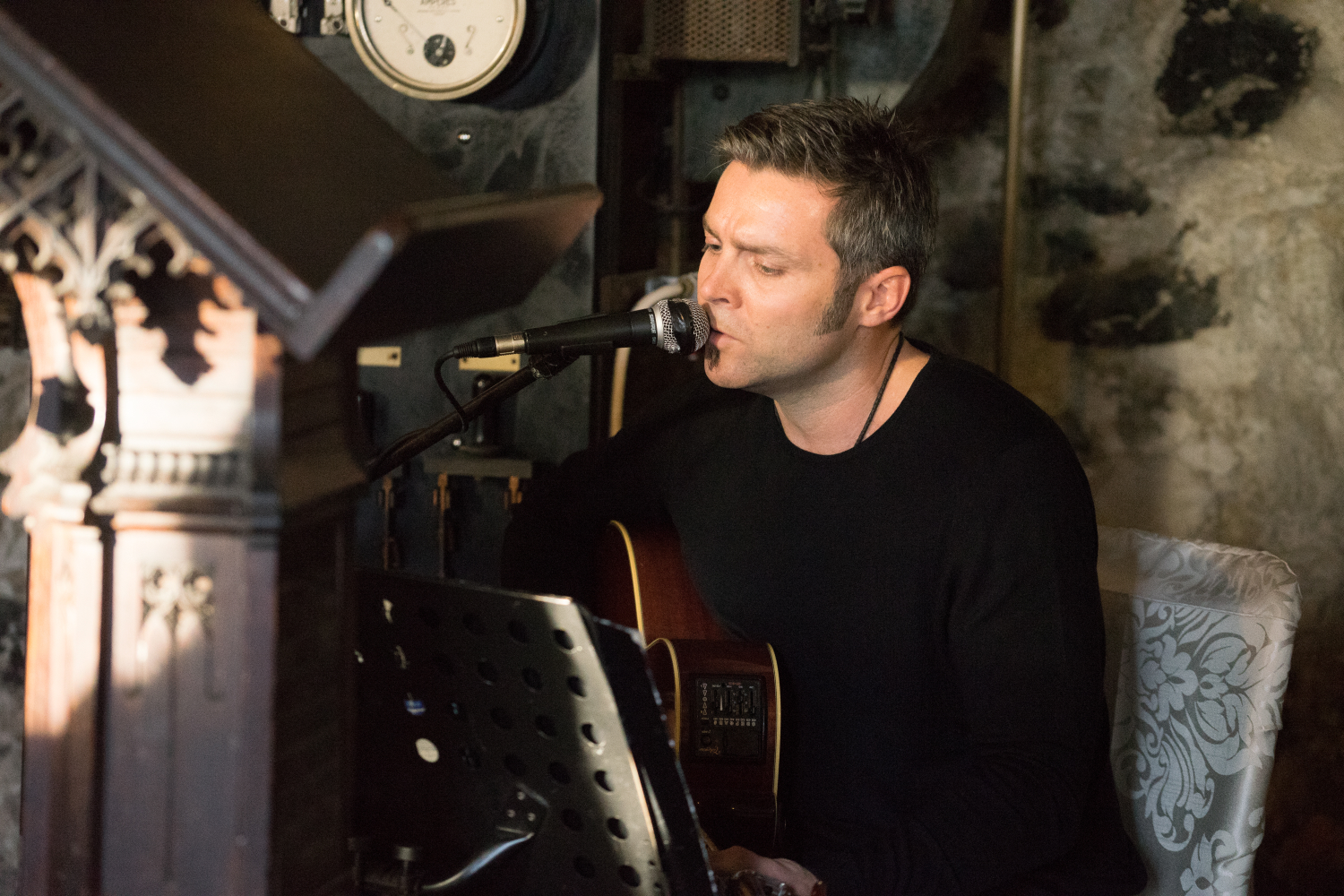 Mark played at our wedding ceremony in the old Phantom House at the Galgorm Hotel in December 2015. Mark's acoustic guitar playing is excellent and really set the scene for our special day. Mark played some background music as guests arrived, some at our request and others recommended by Mark. We chose some special music that meant a lot to us for the Bride's arrival, the signing of the register and then the big exit. Mark also accompanied the hymn we chose. Mark's singing is as good as his guitar playing; soulful and exquisite. It was no trouble at all for Mark to play the music we wanted. The arrangements for the day were straightforward and very relaxed. We also thought that Mark's performance was excellent value for money. An absolute professional and we can't recommended him highly enough.
Claire & Ed
Claire & Ed Baker
Amazing, so talented!!
Mark played at our wedding during both the church service and at the reception.. He played while our guests arrived at the church creating a lovely ambience to start a wonderful day..Playing the acoustic guitar, all you need is Mark, his guitar and his voice! We broke up our service with Mark playing The Rose, which brought a tear to everyone's eye, then during the signing of our register he played specially requested songs with were meaningful to us and he did a fantastic job..then onto the reception Mark played for a few hours while guests arrived and we had our photographs taken.. it really did add to the ambience and everyone remarked at how fantastic he was..We couldn't recommend Mark more highly, he is a lovely, very talented guy, easy to work with and reliable, great for any special occasion! Good luck Mark and thanks again..
Clare McFarland
Amazing chilled evening of music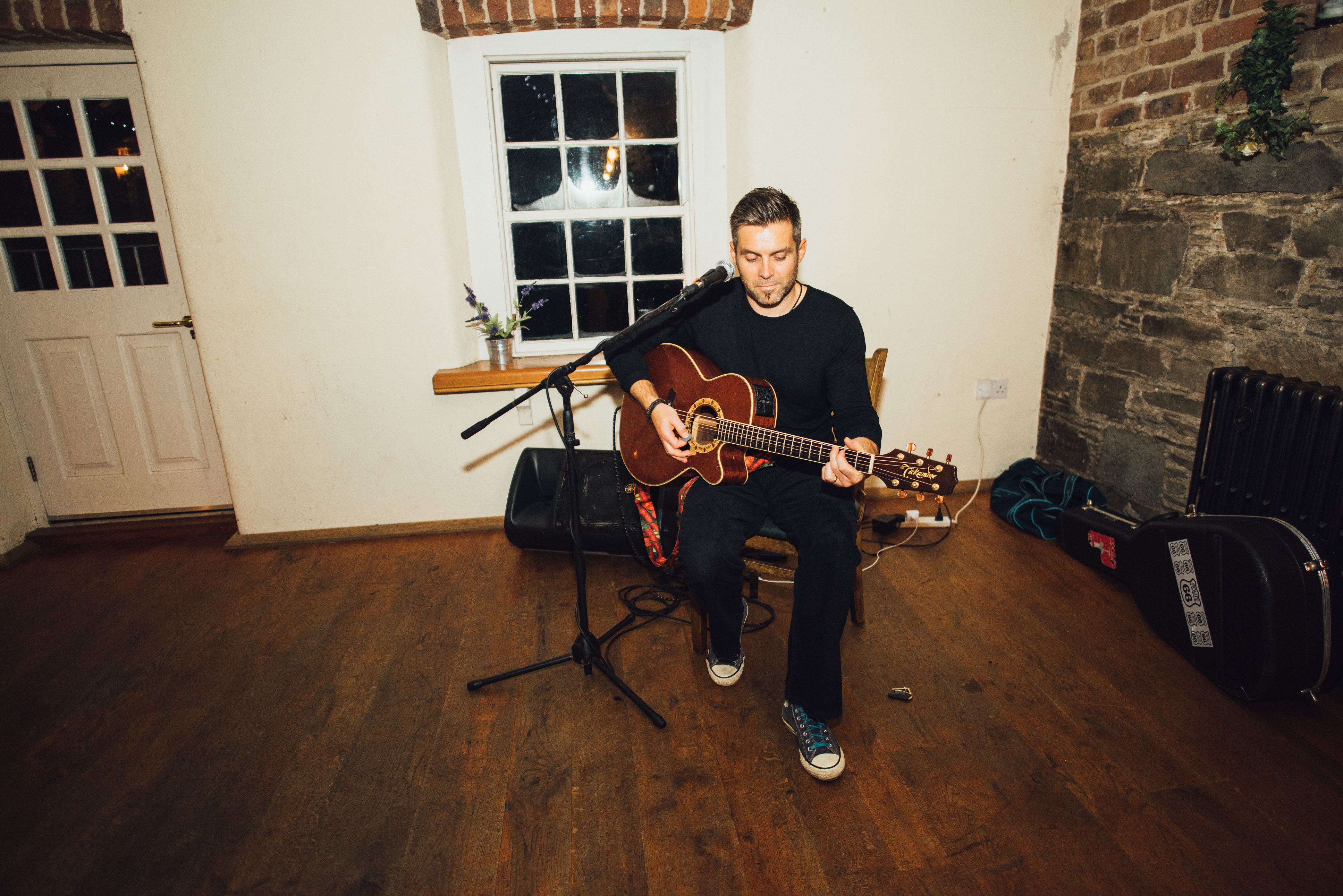 We wanted a very simple and chilled evening reception of acoustic music to entertain our guests while they chatted and enjoyed cake, Mark delivered just that! Mark played a fantastic range of music during our chilled evening celebration at the Ballydugan Mill; he even played a few personal suggestions that we requested before the wedding. He created a wonderful and relaxed atmosphere for our guests and was a delight to have! He is a consummate professional! His playing was relaxing and his singing was wonderful to listen to. Many of our guests complimented on his entertainment! He made our evening just what we wanted!
Ben and Holly Mewha
Mark is fantastic, professional and extremely talented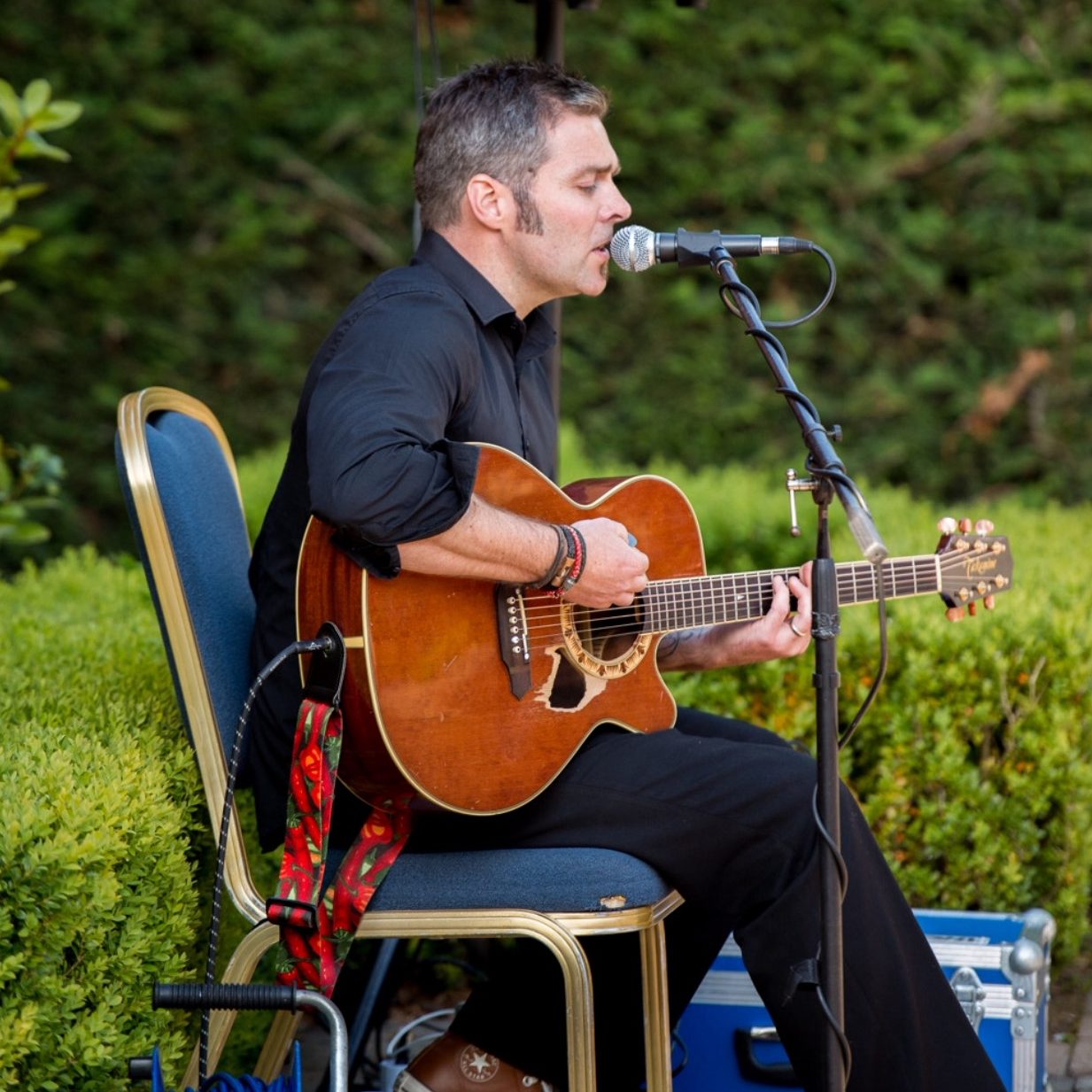 Mark is very friendly and easy to deal with. He played at our wedding drinks reception and he was fantastic. A great acoustic singer with the perfect selection of songs which created exactly the relaxed atmosphere we were looking forward. All my guests commented on how great he was. Thanks Mark and hopefully we will get to hear you play somewhere else again soon.
Kathryn Hamilton
Music to your ears.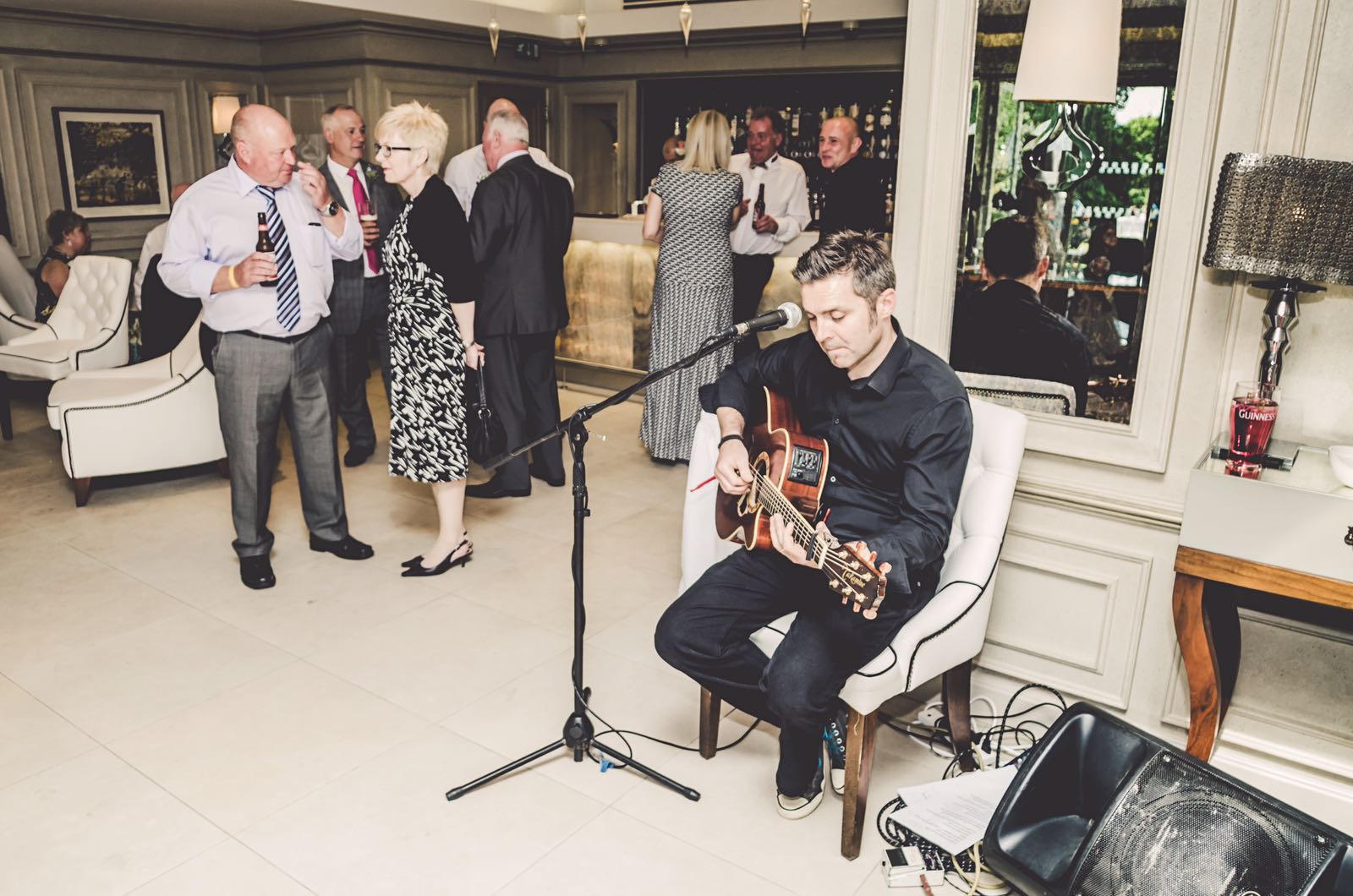 My now wife and I originally heard Mark singing in the Eglantine Inn one Saturday night and instantly fell in love with his voice. After speaking to him that night we booked him to sing at our ceremony and at the reception. I lost count of the number of people who told me how good Mark was and how great his voice is, along with his guitar playing. He sung a variety or different songs and every one of them sounded great. I would highly recommend him as you will not be disappointed with his voice. Thank you again Mark.
Craig Daley
Fantastic
We got Mark to play for 2 hours at our wedding reception before the meal. We thought the vibe he had created in the room really set the mood for the night which was fantastic. We would highly recommend Mark. He is very easy to work with and we couldn't have got better. Definitely book him or you will regret it.
Gerard McErlean